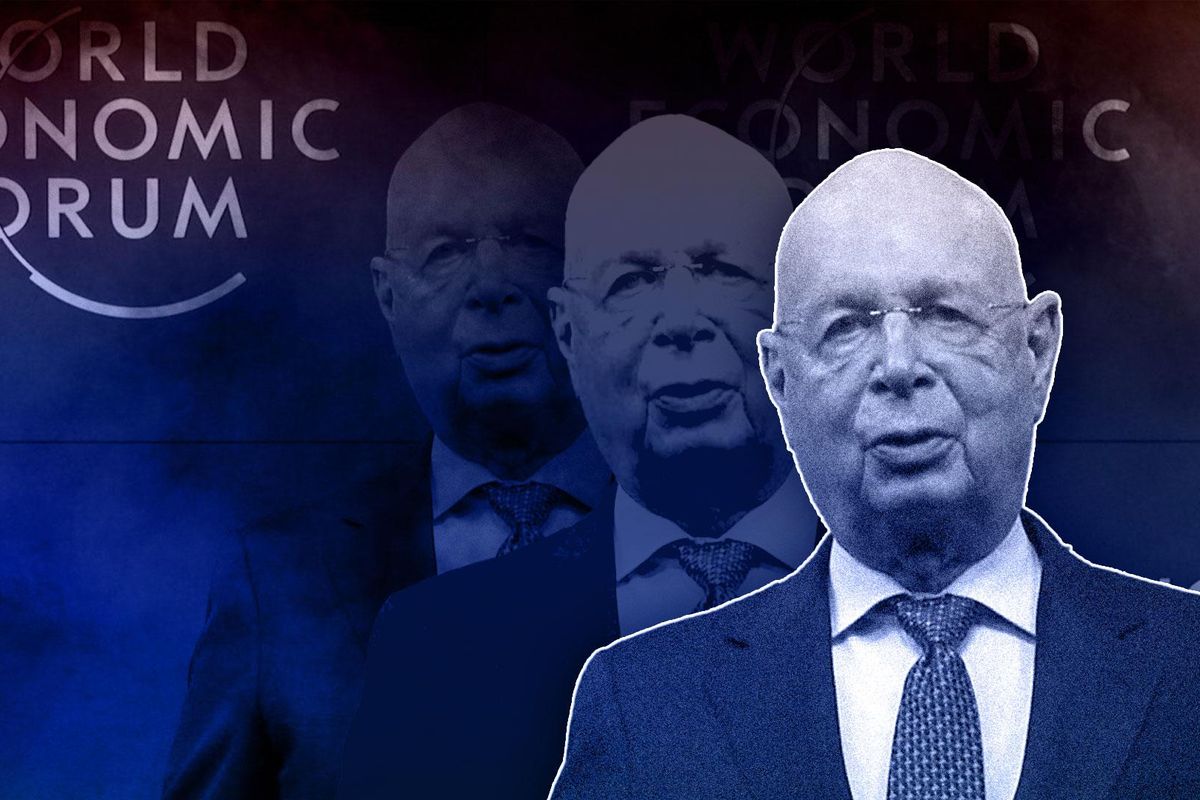 Glenn is one of the most outspoken critics of the World Economic Forum and their vision to use crises to reconstruct the world order known as The Great Reset. The recent WEF summit in Davos confirms what Glenn has long warned about: globalist elites seek to upend our democracy, freedoms, and way of lifeto achieve their utopian climate goals. Here are 15 quotes from the 2023 Davos Summit, revealing their true intentions in their own words:
1. Saving the planet
When you hear the word, "Davos," the first thought that should pop into your mind is an elite group getting together to save the world from imminent climate disaster... at least they think of themselves that way. According to John Kerry:
I mean, it's so almost extraterrestrial to think about saving the planet.
2. Private jets
What most people think when they hear the word "Davos" is a group of global elites flying in on private jets to talk about climate change... and yes, John Kerry does own a private jet, no matter how many times he denies it:
I fly commercial [...] Exclusively.
3. Global Collaboration Village
You always hear some weird, dystopian projects coming out of WEF, like "The Global Collaboration Village," a new metaverse community aimed at strengthening "global cooperation." It sounds like the next installment of Brave New World. According to Klaus Schwab, Founder and President of the WEF:
The Global Collaboration Village is the pioneering effort to use the metaverse for public good, to create global cooperation and to strengthen global cooperation in the metaverse or using metaverse technologies. For me, it's a dream coming true because the village allows the Forum to create a more larger and open platform where everybody can participate.
4. Climate revolution
However, the core theme throughout WEF summits is the immediate need for a climate revolution and how businesses are selfishly blocking the revolution because they want to make an extra buck. Here's how John Kerry summed up the sentiment:
How do we get there? The lesson I have learned in the last years [...] is money, money, money, money, money, money, money.
5. Do or die
This often turns into alarmist language, like having to choose between wealth and our planet's survival... Joyeeta Gupta, Professor of Environment and Development in the Global South at University of Amsterdam, said it eloquently:
If we do the minimum at this pivotable moment in our history, then we and our children – even if we are rich – will live in the danger zone. But if we – business people, governments, citizens, cities – take action today, then we and our children will have a future worth looking forward to.
6. Colossal risks
Potsdam Institute's director Johan Rockström, used similar language, claiming we are "taking colossal risks with the future of civilization":
We are taking colossal risks with the future of civilization on Earth, we are degrading the life support systems that we all depend on, we are actually pushing the entire Earth system to a point of destabilization, pushing Earth outside of the state that has supported civilization since we left the last Ice Age 10,000 years ago.
7. Rain bombs
"Colossal risks" like... rain bombs? We didn't make that up. Ask Al Gore:
That's what's boiling the oceans, creating these atmospheric rivers, and the rain bombs.
Courtesy of the World Economic Forum
8. Survival comes down to this
How do we secure our survival? According to UN Secretary-General Antonio Guterres, we have to "end our addiction to fossil fuels." This entails wiping out our entire energy industry, displacing millions of workers, and relying on global governments to usher in a new green industry. In his words:
So, we need to act together to close the emissions gap, and that means to phase out progressively coal and supercharge the renewable revolution, to end the addiction to fossil fuels, and to stop our self-defeating war on nature.
9. Complete transformation
It isn't hyperbolic to argue that the globalist climate goals will completely transform the world economy. Even EU Commission President Ursula von der Leyen admitted:
The net-zero transformation is already causing huge industrial, economic and geopolitical shifts – by far the quickest and the most pronounced in our lifetime. It is changing the nature of work and the shape of our industry.
10. Scientific necessity
Of course, to bring about this "net-zero" transformation, we will have to override small, "political expediencies" like democracy to do what is "scientifically necessary." According to Zurich Insurance Group's head of sustainability risk John Scott:
We're living in a world right now where what's scientifically necessary, and what is politically expedient don't match.
11. Illegal hate speech
Doing away with "political expediencies" would also require the censorship of dissent, which would likely manifest in hate-speech laws. When asked by Brian Stelter how the discussion of disinformation relates to everything else happening today in Davos, European Commission VP Věra Jourová shared this prediction:
Illegal hate speech, which you will have soon also in the U.S. I think that we have a strong reason why we have this in the criminal law.
12. Climate first
We will also have to forego national interests on the international stage. America won't be able to advocate for policies and interests that benefit Americans. Instead, we will sacrifice national interests for the sake of global climate interests. French economy minister Bruno Le Maire said:
The key question is not China First, US First, Europe First. The key question for all of us is Climate First.
13. The role of war
We can also expect globalist leaders to use crises, like the war in Ukraine, to expedite the "net-zero transformation." Chancellor of Germany Olaf Scholz said:
Ultimately, our goal of achieving carbon neutrality by 2045 has been given an additional boost by Putin's war. Now we have even more cause to move away from fossil fuels.
14. Blame game
Globalist leaders will continue to blame ALL of the crises in our society on climate change to justify the "net-zero transition," from the energy shortage to "mistrust, selfishness [and] xenophobia." Prime Minister of Spain Pedro Sanchez said:
Our present struggle is not only against Putin or the energy shortage. It is also against fear, mistrust, selfishness, xenophobia, and environmental disaster. And its outcome will define life in the West and beyond for decades to come.
15. Sacrifice for the greater good
While we sacrifice our national interests for the sake of the "greater global good," we can expect our foreign enemies, like China, to benefit. Suisse Chairman Axel Lehmann said:
The growth forecasts now for China is 4.5%. I would not personally be surprised when that would be topped.
Conclusion
Glenn has been clear about the distinction between wanting to transition to green practices on your own accord and being forced into that transition by globalist, unelected elites. Leaders at Davos will continue to use alarmist language to justify their crackdown on democracy and freedom to bring about their leftist utopia. We have to cut through the alarmist language and in order to protect our freedoms.