Peeping Clown Terrifies Teens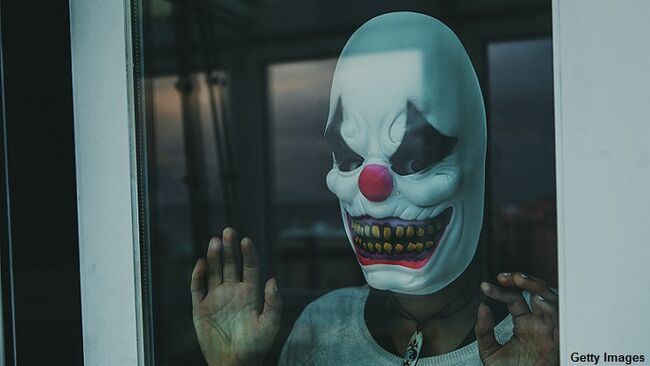 A pair of teenagers in Washington state got quite the fright when they spotted a creepy clown peering into their home and trying to get inside. According to a local media report, the bizarre incident occurred in the city of Spokane on Monday night when the youngsters suddenly noticed that there was a haunting harlequin at their back door. Chillingly, the clown seemingly had sinister intentions as it proceeded to jiggle the door handle in an apparent attempt to enter the home.
The terrified teens promptly ran upstairs to the second floor of the house and called 911 to report the strange would-be intruder. As is often the case, there was no sign of the clown when cops arrived, although they appear to have taken the call seriously, since officers were dispatched to the scene to investigate. Perhaps the most unnerving observation of the clown offered by the teens was that this individual was not wearing a mask and, instead, their face was painted white and sported an eerie red smile.
More on this unsettling story at the Coast to Coast AM website.


Coast to Coast AM with George Noory
Want to know more about Coast to Coast AM? Get his official bio, social pages & articles on iHeartRadio!
Read more